3 min read
Some of the most poignant examples of bad travel experiences can be found in the stories of young travellers who take unnecessary risks by either not understanding how their travel insurance policy covers them or by failing to purchase travel insurance altogether.
Along with your passport, a good travel insurance policy is the one of the most essential things you need before jetting off on holiday. Travel insurance can cover you for emergencies you may run into while away from home – for example if you become sick or injured, if your luggage is lost or stolen, or if you need to cancel your trip because of a medical emergency.
But a staggering number of young Australian travellers do not know what is included in their travel insurance policy. Dean Van Es, CEO Fast Cover, says:
A survey commissioned by Fast Cover found that 17.2% of Australian travellers don't understand what they are covered for when they buy travel insurance. 34.4% of these people are between 18 and 24 years old."
Here we debunk some of the most common misconceptions about travel insurance and what you need to know to protect yourself while on holiday.
Myth 1: I Don't Need Travel Insurance
Surprisingly up to 30% of travellers, the majority of whom are Gen Y, still travel without travel insurance.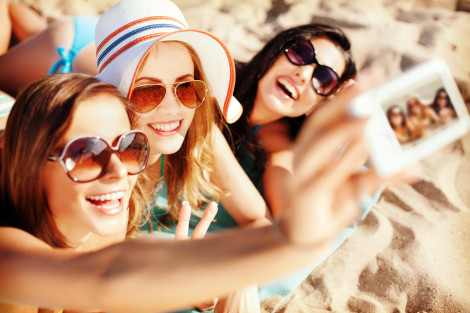 Even if you are young, have never broken a bone, are very rarely sick, have had all your immunisations and plan to just relax on a beach overseas, you still need travel insurance.
Accidents and illness can happen to anyone, anywhere and at any time. There is no way to guarantee that it will not happen to you. What you can guarantee without travel insurance is that you will foot the cost of any unexpected expenses in an emergency.
The Australian Government will not pay for your medical expenses or medical evacuation while you are overseas. Depending on the nature of the emergency, the cost can range from a few hundred dollars to a six figure sum.
A single day in a hospital in the United States, for example, can cost between $1,400- $13,400 AUD. The cost of a medical evacuation from a cruise ship in Australian waters can reach between $10,000 and $20,000.
Travel insurance also covers you for a lot more than medical expenses. For example, you can purchase cover for lost luggage and unexpected trip cancellations, as well as emergency assistance.
Some travel insurance companies can provide you with international assistance over the phone:
Fast Cover gives travellers 24/7 access to the Allianz Global Assistance team. This team can guide you over the phone when you experience an emergency, wherever you are in the world" says Mr Van Es.
Myth 2: I'll Get Travel Insurance The Day I Leave
While no one is going to make you buy travel insurance as soon as you book your trip, it may be in your best interests to do so once you have made some deposits.
Without travel insurance, if you need to cancel your trip unexpectedly, any deposits you have made towards your trip may be lost.
Paying a couple of hundred dollars for accommodation you will never stay in, a flight that you will never take or a cruise that you will miss is a learning experience that you can easily avoid.
Myth 3: My Pre-Existing Medical Condition Is Not Such A Big Deal
So perhaps you have been taking medication regularly for years with no problems, or you previously have had surgery.
You might not think this is significant when you buy your travel insurance, but it can be if your condition lands you in hospital or requires medical attention while you are overseas. Some travel insurers will cover a number of pre-existing medical conditions, however, if your condition is not covered by your policy then you will personally face any medical expenses.
It is always best to check your policy and to choose a travel insurance company that covers your underlying medical condition.
Myth 4: Travel Insurance Covers Me When I Party!!
Well, yes and no. While your travel insurance will cover you if you go to a party, it will not cover you if you do not act in a responsible way or if you participate in any illegal activity.
Most likely you will not be covered for medical expenses if you become sick or injure yourself when you have drunk an excessive amount of alcohol or taken illegal substances.
Myth 5: Everything I Do Overseas Is Covered
This is another unfortunate misconception.
If you hurt yourself by falling off an elephant, crashing a moped or toppling from a kayak, your travel insurance may not cover your medical expenses.
Your travel insurer will outline what activities you are covered for in their Product Disclosure Statement. If your activity is not listed it is best to assume that it is not covered and to find out if your travel insurer can cover you for that activity.
Adventurous activities such as bungee jumping and paragliding may be covered by paying an additional premium.
Myth 6: The Cheapest Policy Is The Best Policy
If only the cheapest option were always the best option.
It is worth remembering that in many cases paying more means getting more. While the cheapest travel policy will always be the most appealing, you should expect limitations on the level of cover you receive.
Compare a few policies and decide which option suits your trip best.
Myth 7: I Will Recieve A Refund If I Decide Not To Travel
Cancellation cover does not mean that you can recover the deposits you have put towards your holiday if you simply decide that you would rather not travel.
Cancellation cover only applies when an event prevents you from going on your trip.
For example, if you or a relative becomes sick or injured and you need to stay at home. In these situations you will be able to make a claim. If you decide that you would rather save money by cancelling your trip, you probably will not be able to make a successful claim.
Conclusion
Understand what is, and is not, covered by your travel insurance policy before your next adventure. When it comes to travel, a little bit of planning and research can go a long way.
What are some of your best (or worst) travel experiences? Has your travel insurance policy covered you? Tell us about it in the comments section below!