3 min read
"Dear Sir or Madam,
My name is [insert your name] and I am writing in response to the recently advertised position of [insert name of position] at [insert name of prospective organisation] … "
Yes?
No. No. No!
When you sit down to plan a cover letter for your dream job, consider what you are trying to achieve. Sure, your end game will be to actually land the position, but you have a few things to nail before you get anywhere near the interview room.
Below is our Go-To Guide for Writing a Killer Cover Letter and landing that big interview.
Pause & Ask Yourself Why
Ask yourself why you are writing a cover letter.
Okay, so the job description mentions that you need to include one, but think about why this is being asked of you. It may seem tedious, and ridiculously time-consuming, but the whole point of a cover letter is to assist people at the other end of your application to decide whether they want to meet you.
Make their job easier! Sell yourself and your skills and enthusiasm for the role from the start.
O-riginal Tip: Don't punish a recruitment manager by making him/her read two to three paragraphs before they even get to the relevant information about you (assuming they bother to keep reading). You don't need a long-winded introduction, just get straight into it.
The trick is to think about what a prospective employer is looking for in an applicant for the role they have advertised, and respond appropriately. Normally job adverts have a helpful "about you" section or selection criteria where they actually list the qualities they are looking for in a successful applicant.
Each piece of information you include about yourself, your skills, or experience must serve the ultimate purpose of making you a more attractive applicant. If you are applying for a graduate role in a professional services industry, for example, ask yourself whether your babysitting career as a teenager is relevant. If it isn't – don't include it!
New Job, New Cover Letter
You know those carbon copy cover letters we all guilty of sending out?
You have a general template and then you do a quick copy and paste, with a few Ctrl F's to insert the company or organisation's name throughout your letter. Or you might be super savvy and have a mail-merge set-up.
Either way, go ahead and throw away any hard copies you have already printed into the recycling bin and straight out delete digital copies from your computer. This just isn't going to work.
Any recruitment manager, CEO or senior partner worth their salt will take one look at this type of letter, roll their eyes and say "NEXT!"
You need to show that you are genuinely interested in the role.
Sending a one-size-fits-all letter will not cut it in this very competitive job market. It is clear to a recruitment manager that you have not invested any time or effort in applying for their role.
Recruiting and hiring staff is expensive, so it is up to you to prove to the company or organisation that you are worth that investment. It may seem like a lot of work, but taking the time to write a genuine and personalised cover letter that shows your personality will get your application noticed and drastically increase your chances of getting an interview.
O-riginal Tip: Always make sure your letter is addressed to a person and not "To whom it may concern." If you cannot find a contact person on the company website, pick up the phone and give recruitment a call.
Always get a name.
Do Your Research
It seems like an obvious point but this really requires you to look past the first two pages of a company, organisation or government website.
If you are applying to work within a particular team, research the managers, partners or senior staff of that team. Stalk their LinkedIn profiles, look at their career progression, find out what boards they sit on and read up on projects, initiatives, cases or other work they have been, or are currently, involved in.
If you can use any of this information in your cover letter – do it. The trick here is to make it natural and part of a letter about you.
If you cannot use any of the above information, that's fine – think about what team or role you are applying for, and how your past experience and/or skills will best align and complement the job. Highlight these, without repeating your resume.
O-riginal Tip: As you write your cover letter, think about highlighting a skill or quality you have, and explain how this has the potential to add value to the role or team. This way you can identify what you will bring to the role and also show that you understand the company and its values or objectives.
Keep It Short And Sweet
Format, tone and brevity are all important here.
Unless a job description specifically asks you to answer certain questions (and many government and graduate roles do), aim for a cover letter of less than 1 page and in no less than 11 pitch font.
O-riginal Tip: White space is super important. You want it to be easy to read. Stick to the basic rule of one idea to one sentence.
Keep the language formal but in your own voice. Applications for most professional service industry roles are still pretty conventional – we have not yet seen the kind of creative applications common among marketing and advertising roles filter through these industries.
Remember to make sure that you still sound like you.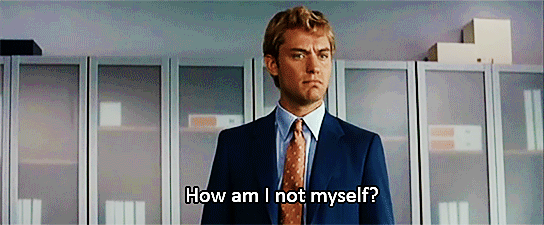 The cover letter is your introduction or first impression to the company or organisation before they bring you in for an interview – stay true to you!
Proofread
More than twice. Probably three times. Definitely walk away from the draft before you come back to it and have a final read-through – out loud.
If nothing else, make sure that you have spelt the name of the company or organisation correctly.
Before hitting send, check you are sending your application from an appropriate email address!
O-riginal Tip: If you have highlighted your "attention to detail" then you better make sure that this attention to detail is plainly evident throughout your cover letter, and that your spelling and grammar are up to scratch.
At The End Of The Day
Applying for a new job in the current climate is not easy. But if you invest the time and energy into tailoring your cover letter to the role and organisation you want to work for, then you are far more likely to get a call for an interview and, potentially, the job!
Good luck with your applications!
Think we've missed anything? Would you like to see us cover more career hacks for Millennials? Let us know in the comments section below!