3 min read
M
ost of us automatically utter the word "sorry" at least three times in our daily encounters, regardless of whether we actually have a reason to apologise. It's a culture of crippling politeness that has permeated every aspect of our lives.
While it is perfectly acceptable and socially appropriate to apologise when you have made an error or wronged someone, apologising can quickly become a problem when saying sorry is your automatic response to any situation that makes you feel self-conscious or anxious.
But why do we feel the need to apologise and what does being overly apologetic really say about us? Rather than showing strength of character, it could actually be a sign of weakness that leaves others feeling distrustful of us.
Let's Talk Psychology
What drives the behaviour?
Situations where we over apologise are mainly due to our need to please people and gain social approval by being agreeable. But could this habit of placing the needs of others above our own, even in situations that don't call for it, actually be doing more social harm than good? When someone accidentally bumps into me, I am often the first to apologise because I wrongly feel at fault for standing in his or her way.
Psychologist Linda Tillman believes that we tend to apologise to avoid experiencing awkward social situations. Rather than asking someone to speak up, we may say, "I'm sorry, I didn't hear you". By sharing some responsibility for our comment, we sidestep a potentially embarrassing moment while also lessening the chance that the speaker will suffer discomfort or become self-conscious from the encounter.
Automatic apologies convey weakness
Like our thoughts and actions, the words we use every day are equally important in shaping how we see ourselves and how others perceive us.
Apologising frequently and unnecessarily socially or professionally, for example, can diminish your credibility – from that of a power player to a passive observer. It can also erode self-esteem and confidence and lead to feelings of disentitlement and self-reproach.
Over-apologising contributes to imbalanced relationships with those around us because what it really reveals is that we value ourselves so little that we will readily accept misplaced blame.
By mistreating yourself in this way, you become the architect of a power imbalance – one that unfortunately opens the door for others to mistreat you and exploit your weaknesses.
Over the long term, hasty apologies and constant agreeableness can also lead to damaging patterns of social behaviour that involve suppressing honest dialogue and personal opinions due to their potential to cause another person offence.
Being sorry is not nice
Human beings are not built to agree on every issue or to immediately back down or apologise when a disagreement arises. Conflict is where we learn and grow from each other. This is why being 'nice' all the time can leave others feeling distrustful towards you. Contrary to the intended result, failing to speak freely, disagree with others or reveal your genuine feelings or opinions can often – ironically – come across as disingenuous and untrustworthy.
According to Lori Deschene from Tiny Buddha, there is no reason for anyone to always accept blame and we shouldn't necessarily apologise if we feel as though we have not done anything wrong.
So how can you stop habitually apologising?
1. Self-Reflect & Self-Respect
Respect yourself and others will too.
Whenever you catch yourself apologising, stop and spend a few moments reflecting on why you felt the need to. Start by asking yourself these two simple questions:
"Did I actually do something wrong?" and, if not;
"Did I really want to communicate that I think I did?"
This will help differentiate which apologies are unnecessary and which are genuine.
2. Change Your Vocabulary
Depending on the situation, replace the word "sorry" with common alternatives.
While it can be courteous to express empathy by saying how "sorry" you are, apologising for events over which you have no control can sometimes come across as flippant, disengaged and patronising.
Avoid saying: "I'm sorry you had a bad day."
Instead try: "It really sucks that you had a bad day. What can I do?"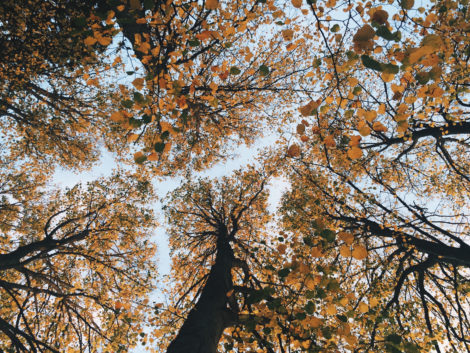 When interrupting a conversation
Interrupting someone mid-conversation can be a very tricky business because it all depends on the environment and the culture that you are in. Listen to how the people around you use their vocabularies to interrupt and avoid apologising unless they do too.
There is also the case to be made that if you were truly sorry for interrupting someone, you would wait until a break in the conversation to share your ideas – meaning that apologising in this situation can come across as insincere.
Avoid saying: "I'm sorry to interrupt but …"
Instead try: "Excuse me …" or "Building on that idea …" or "I'd just like to add that …"
To fill a gap in conversation
If you experience social anxiety, it can be difficult to keep a conversation or work meeting flowing seamlessly, especially when you might be focused on making a specific point or battling nerves. It can be tempting to use the word "sorry" to fill the air, however, the end result is that you seem unsure of yourself and the information you are presenting. Saying sorry repeatedly in this situation leads others to tune you out.
Avoid saying: "This information allows us to … sorry … identify the overall performance of …"
Instead try: "This information allows us to <pause> identify …" or "This information allows us to … ah …identify …"
3. There's An App For That
While over apologising tends to be a common and automatic verbal affliction, emails and other forms of online communication are not exempt.
The 'Just Not Sorry' app is a Gmail plug-in for Google Chrome that identifies common qualifying phrases that make you seem unsure of yourself. It works like a spell checker by underlining certain expressions in red and explaining why they undermine your overall message.
The app is inspired by U.S. life coach Tara Mohr, who encourages women to stop over apologising, especially in the workplace, and to be more confident.
The Bottom Line
Be conscious of your words and their potential to have a lasting impact.
The next time you find yourself tempted to apologise for something, pause and really think it through. Was it actually your fault? Consider the necessity and value of apologising as well as the social context and impression you want to give. Wherever possible, try to reserve "I'm sorry" for the times when you genuinely need to apologise and you sincerely feel remorse.
How often do you apologise in everyday scenarios where you were not at fault? Does it make you feel more or less empowered? Let us know in the comments!