1 min read
Many young people seem to consider coronavirus to be a real impediment to their social life. I mean, how is dating going to work now?? Will we be FaceTiming dates over a dinner of supermarket ramen noodles? If you don't like him/her, is it okay to just pretend that the connection was lost and to hang up mid-way through dessert?
What if you've just landed in an unexpectedly dreamy new relationship only to now find yourself abruptly "socially distanced" from that person?
On one hand, you can't "self-isolate" together because one of two things will happen: either the virus will kill you, or you'll kill each other.
On the other hand, being separated in the midst of the peak "honeymoon" phase, without knowing how long it will be before you can see each other again, is a formula for ample teen-style angst.
Will you survive the coming plague? If you do, will your relationship survive along with you? Before you go running for your Sia records, here's some pro tips.
Play it kewl
Everyone is on edge at the moment. Don't freak out. Or your partner will freak out.
Forget emotion; focus on facts
Keep it in perspective, dummy.
It sucks right now, but focus your attention on problems that you can solve. Like finally having so many delicious guilt-free hours to dedicate to your long-neglected project or side hustle.
You should probably also tend to your indoor plants that have been languishing ever since you selfishly decided to get a social life.
Accept the status quo
Yes, this has emotionally winded you, but it is temporary.
Don't try to forecast the future. Just deal with today.
Disregard anxiety and "what ifs"
Nobody in the world knows what events will unfold tomorrow.
Don't burden your brain with 'what if' scenarios, most of which, are likely to never eventuate.
The most you can hope to achieve during social isolation is to keep yourself sane enough for your significant other to still want to date your little butt once this is all over.
And with this in mind …
Get off the couch
Use this opportunity to get into the best shape of your life.
If you don't have a post-pandemic 6-pack, you're doing it wrong.
Technology. No brainer.
FaceTime, Skype, and Google Hangouts are about to become a big part of your daily routine.
How you choose to use them is up to you *awkward wink*
Worst-case scenario plan
If all else fails and your relationship happens to not survive the viral apocalypse, just consider how many new singles will be hitting the dating market.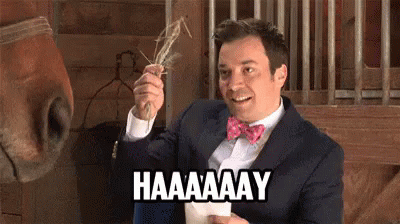 Oh hey, post-quarantine divorcees!
Silver linings
While right now life is a challenge, consider it a great opportunity to test your resilience.
By sitting out self-isolation apart, you're probably preserving the overall longevity of your relationship and giving it a better chance of survival in the long term.
More on BucketOrange Magazine