7 min read
The world is still reeling from the shocking Harvey Weinstein revelations, together with the string of accusations levelled at prominent Hollywood celebrities, not to mention the vile allegations that have emerged about Don Burke and his pathological harassment of women. These horrific accounts have brought dialogue around sexual assault and harassment to the covers of newspapers, social media and workplaces around the world.
The overwhelming reaction from women and men who have responded with their own stories of assault and harassment with the hashtag #metoo on social media has brought the pervasive and far-reaching nature of this problem in our society, our workplaces and our homes, to the fore.
All of this comes mere months after the Australian Human Rights Commission handed down its report into sexual assault and harassment at Australian universities.
What did the report find?
The report found that 51% of students were sexually harassed in 2016, and 6.9% of students were sexually assaulted. Prior to the #metoo movement, this may have been surprising but now the statistics perhaps merely prove what many already knew.
This is the first report that has surveyed incidents of assault and harassment in a university setting. The survey of 30,000 individuals found that 21% students were sexually harassed and 94% did not report it. 1.6% of students were sexually assaulted and, perhaps most shocking, 87% of those victims did not make a report. The reasons for not reporting are disheartening to read. 40% did not believe that the assault was serious enough, while 62% did not know where to go for help.
The results may be shocking for some but, for others, it merely reinforces the problem of "rape culture" that exists on many university campuses across the country.
Sexual violence culture on campuses
Aired on the ABC earlier this year, the documentary, "The Hunting Ground," deals with sexual assault at American universities. At the time, the documentary shocked audiences by shining a light on the widespread problem of sexual assault on campuses. However, given that Australian universities do not have fraternities it was easy for Australians to regard the problem as uniquely American.
There has, however, been evidence of a similar culture of sexual violence, sexual assault and sexual harassment at Australian universities for some time. St Paul's College, an all-male residential hall at the University of Sydney has been plagued by reports of "slut-shaming" and last year refused to participate in an university-wide cultural review led by the Elizabeth Broderick, former Sex Discrimination Commissioner.
The University of Melbourne has also been in the spotlight last year for a Facebook page that ranked "hot" students and encouraged the non-consensual sharing of images taken of students on campus.
Universities Australia, a group representing 39 universities, approached the Australian Human Rights Commission last year and asked them to conduct the survey. It is part of the "Respect Now Always" campaign that aims to raise awareness and gather statistics around sexual assault and harassment at universities.
What is 'rape culture?'
What is often described as "rape culture" is the attitudes and behaviours of society that normalise sexual assault and harassment. In 2013, the National Community Attitudes Towards Violence Against Women Survey (NCAS), supported by the Australian government, surveyed young people aged 16-24 – the age bracket most likely to be attending university.
The survey found that 39% of participants believed that women who say they were raped led the man on and then had regrets, while 20% of survey participants believed that women often say 'no' when they mean 'yes.'
In 2016, research conducted by OurWatch, an organisation that advocates for ending violence against women found similar attitudes prevalent among young people. 25% of those aged between 12-20 years of age considered that a boy putting pressure on a girl to engage in sexual acts was 'normal.'
Numerous other reports over the last 10 years have reached comparable conclusions. Similar attitudes were reported in the Change the Course survey. Among these attitudes are that sexual assault and harassment are 'normal' at university, that men are entitled to expect sex from women, and that women make false reports of sexual assault and harassment.
Such destructive and ill-informed ideas have arguably contributed to the prevalence of victims being demonised, blamed or held equally responsible for 'asking for it' or allowing themselves to be in a situation where sexual assault or sexual violence have occurred.
This perhaps goes some way towards explaining the statistics coming out of the Change the Course report; severe underreporting and a perception from victims that the assault or harassment was not 'serious enough' to report.
How can we fix this?
Following the results of Change the Course survey, Universities Australia released a 10 Point Action Plan as an initial response to initiatives already in place, and to address the recommendations into the future.
A number of solid recommendations for Australian universities came out of the Change the Course report including that:
Vice-Chancellors take direct responsibility for the implementation of the recommendations

Universities develop a plan for addressing the drivers of sexual assault and sexual harassment that provides students and staff with education programs and identifies existing resources and communications that can reinforce the message of education programs

Universities ensure students and staff know about support services and reporting processes for sexual assault or sexual harassment

Within a year of the report, universities engage an independent, expert-led review of existing university policies and response pathways

Universities conduct an assessment to identify staff and student representatives that are most likely to receive disclosures of sexual assault and sexual harassment and ensure these people are trained in responding to disclosures, delivered by an organisation with specialist expertise in this area

Universities ensure information about individual disclosures is collected and stored confidentially

Within 6 months of the report, universities conduct an audit of counselling services

Universities engage an independent body to conduct the survey every three years

Residential colleges and university residences commission an independent, expert-led review of the factors that contribute to sexual assault and sexual harassment in their settings.
The majority of recommendations are, however, largely reactive and focused on strengthening counselling services and providing training to frontline staff about responding to disclosures of incidents appropriately.
The recommendations are echoed in the "On Safe Ground" good practice guide for Australian Universities released by the AHRC shortly after the Change the Course report.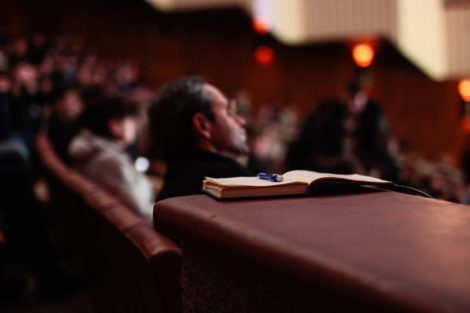 The report recommends "universities develop a plan for addressing the drivers of sexual assault and harassment" by providing education to students and staff and identifying existing resources that can be strengthened. In developing educational programs and resources, universities should engage experts to develop programs that achieve attitudinal, behavioural and cultural change.
While these services are critical in addressing and improving the current woeful underreporting statistics, disappointingly, only one recommendation deals with the need for preventative measures to address the high rates of sexual assault at Australian universities.
Given the broader social context driving the attitudes of young people towards sexual assault and harassment, it is discouraging to see only one recommendation deals with the need to proactively address high rates of sexual assault and harassment on campuses by working towards changing the culture.
While reactive measures and services are essential in providing assistance to those who have experienced assault and harassment, toxic attitudes and behaviours that often lead to such incidents need to change if statistics are to decrease.
A continuation of current social attitudes towards sexual assault and harassment may mean that a victim remains quiet, or a person who witnesses an incident may not think to intervene. Of 25% of students who witnessed another student being sexually harassed, 37% chose to do nothing as the behaviour was not considered serious enough to warrant intervention.
An urgent need for primary intervention
Preventative measures go beyond telling students not to sexually assault and harass other students.
When BucketOrange Magazine spoke with Empowered Together, an organisation that provides workshops on consent and respectful relationships to high school students, Ryan Ward, Chief Operating Officer, expressed disappointment at the lack of focus on prevention coming out of the report:
What we do at Empower Together, is we focus on high school students and delivering workshops on consent and sexual assault in years 9 and 10, so to see only one fairly minor mention of primary prevention as a recommendation was a little bit disappointing as it came out as a recommendation under leadership and wasn't mentioned too much in the other parts of the report," Ryan said.
Empowered Together run workshops on sexual assault and respectful relationships as well as issues around technology and social media platforms such as Instagram.
We start off with a narrative structure, breaking down what consent is, what sexual assault is … the practicalities around asking and giving consent and the consequences in not giving or receiving consent and we finish with practical scenarios," Ryan said.
The focus, here, is education on respectful relationships and consent. In the past, public information around sexual assault has emphasised a "don't get raped" narrative, placing the onus on victims to ensure their safety rather than an environment where men and women respect each other's personal rights.
This approach is evident in personal safety tips released by some major universities.
In February this year, the ABC reported that the University of Melbourne advised students to:
Offer to pay half the bill [on dates] so that you won't feel under any obligation to return the favour."
Although this tip has since been removed from the university's Safer Community Program website.
Griffith University advises students that when socialising they should avoid drinking too much as:
Keeping a clear head makes it easier to make wise decisions when it comes to personal safety."
The focus is on what proactive steps potential victims may take to minimise their risk of being attacked and resources for reporting an incident after it has already occurred which fails to proactively educate and prevent sexual assault and harassment at first instance.
The immense benefits of preventative education can be seen in Kenya where young people are receiving practical training and education on respectful relationships, consent and intervening to prevent an assault. Sessions focus on practical tools and keep lecture-style learning to a minimum. The "No Means No Campaign" adopts a dual gender approach to learning and establishes an environment of mutual respect rather than placing the onus on a victim to proactively prevent an assault.
The success of the program has been overwhelming with incidents of rape decreasing by 51%. The program has also seen a marked increase in the number of boys intervening in incidents of harassment, rising from 26% to 74%.
What will universities do?
The initiatives outlined in the 10 point action plan are a good start but ultimately keep the onus of personal safety on victims to proactively protect themselves against would-be predators.
Campus security enhancements such as:
increased lighting and security patrols

smartphone safety apps that allow students to have a friend 'virtually' watch over them as they walk between destinations
are some of the most common measures implemented by universities.
Online educational modules on consent have also been introduced at most major Australian universities. However, the course is only compulsory at Bond University (for all undergraduate students), The University of Newcastle (for all students living on campus) and La Trobe University (for residential students). For other universities, students are automatically enrolled in the unit but are under no obligation to view the content.
Empowered Together's, Ryan Ward, attended Monash University's optional online module on consent.
I don't know the statistics around who completed the Moodle module, I can't imagine it is high and I can't imagine that those who completed it understand their rights in a sexual interaction," Ward said.

If they [the universities] were more transparent in how the initiatives they are implementing were working then that would be terrific."
Macquarie University provides a face-to-face education program which has reached "more than 300 students" since 2016. Ward believes this type of training has the potential to be most effective.
I think you really need more of a facilitated integration of training to really change these cultures, to change attitudes and cultures of not reporting … I don't think the security things are the best approach" Ward said.
Charles Sturt University will introduce compulsory modules for students who hold leadership roles as well as those that volunteer at the university and this acknowledges the role clubs and societies can play in preventing assaults.
Given "university or residence social events" are the number one setting in which sexual assaults reportedly occurred, it is important that universities look to residences, clubs and societies for implementation and training.
Of the universities that listed training first responders as an initiative, only five out the 39 universities (University of New South Wales Sydney, James Cook University, the University of New England, University of the Sunshine Coast, Charles Sturt University) will deliver training to student leaders.
Recommendation five of the report suggests universities conduct an assessment of staff and students to identify those most likely to receive disclosures of sexual assault and harassment. Clubs and societies run weekend camps, pub crawls, trivia nights and annual Balls. Most of these events occur off campus.
The initiatives are a good start but:
I'd like to see what is in the pipeline rather than them [the universities] pointing to the small things they have done," says Ward.
What now?
Changing university culture does not happen overnight. Perhaps it's time that universities began approaching education initiatives from the bottom-up. This means providing education on consent and respectful relationships to student leaders in a format that will resonate and actually reach the students it needs to.
The survey has provided statistics in a way that has never existed before. It's time for universities to deal with these statistics head-on by focusing on getting policies right and taking proactive measures in preventing future incidents.
Further Information
If you, or someone you know, has been the victim of sexual assault contact:
Local police assistance line: 131 444
Get in touch with a counselling service:
National Counselling Helpline: 1800 737 732 (1800 RESPECT) (National)