3 min read
F
or centuries, Santa Claus has symbolised the fun and merriment of Christmas.
He wears a jolly suit. He rides a jolly sleigh. He and his reindeer visit every child, around the world, on the eve of Christmas day.
Once a year this benevolent fellow also enters your home, drinks your milk, eats your biscuits and deposits presents under your tree … all while you slumber sweetly.
As much as we adore this deeply-entrenched Christmas tradition, at Bucket-O we also delight in looking at the festive season from a characteristically non-traditional perspective.
With this in mind we ask the question: Is Santa legally authorised to use your roof as his personal landing pad?
Reindeer Games
According to the legend of Father Christmas, one night per year a chubby cheery man and his gleaming sleigh alight on our rooftops. He silently enters our home through a tiny cavity (chimney or open window) to leave Christmas gifts for children. This scene plays out without our knowledge or explicit permission.
For most of us, this improbable tale embodies the magic of Christmas.
But for someone with legal training, the narrative kickstarts a whirring internal dialogue of potential legal issues, soundtracked to jangling alarm bells and urgent twinkle lights.
So why would this seemingly harmless scenario cause a lawyer to recoil?
Because if you have exclusive possession of a property, anyone who enters it without your permission (even Santa) commits a trespass.
This means that if anyone enters your property without your permission, you are within your rights to ask them to leave. If they refuse to leave when you request, you can use reasonable force to remove them.
If you rent a property, you are entitled to ask someone to leave if they do not have permission to enter. The law of trespass protects you as an occupier of land, not just the owner.
There are, however, certain classes of people who have an implied right of entry to your property and are able to walk to your door. For example, salesmen and neighbours. The moment you withdraw your consent and ask this person to leave they must comply or they are trespassing.
Bad Santa
Even though someone is trespassing on your property it is still possible for them to claim that you have assaulted them, or to sue you, if you use anything more than reasonable force to remove them.
For example, if Santa enters your home against your wishes, you are within your rights to ask him and his reindeer to move on. If he refuses, you are entitled to use reasonable force to ensure he leaves. This may include taking his arm and leading him to your door, or nudging him back up the chimney.
Any further action, such as tugging his beard, stealing his hat or getting into a fist fight is ill-advised. This could quickly lead to assault charges being laid against you, and Santa could even sue you for damages.
If you are unsure about what constitutes reasonable force, you may wish to contact the police who will remove the festive trespasser from your property.
Naughty Or Nice
Where your land is fenced or enclosed, there are penalties for unlawful entry and offensive conduct under the Inclosed Lands Protection Act 1901.
With or without a fence, you may also be able to sue Santa for any damage or injury caused.
For example, if his reindeer damage your roof by dislodging tiles or leaving droppings, or if you incur cleaning costs as a result of ash being walked into your carpets or furniture.
Christmas Comes But Once A Year
Santa Claus is a lot like a boomerang. He comes around every year.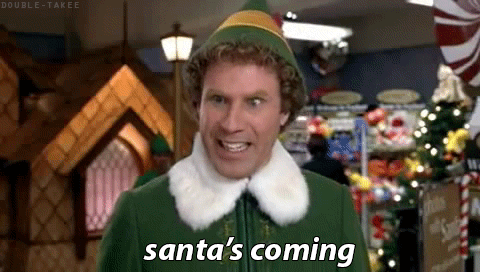 In instances where a trespass occurs repeatedly (as in the case of Santa's regular visits) and all other measures to stop the trespass have failed, it is possible to apply to the Supreme Court for an injunction. This prevents the trespass from occurring in the future.
If Santa breaches this order by landing on your roof the following year, this will be considered a breach of the court order and result in contempt of court, meaning that he will be dealt with severely.
If your situation is more urgent, for example, if you need to prevent your pool's new rooftop solar heating system from being shattered by a heavy sleigh and reindeer hooves, an interim injunction is available.
Interim injunctions apply in urgent cases to prevent serious consequences. They operate immediately and continue in force until the court can hear the main matter.
The Gift Of Giving
It may be possible for Santa to apply to the Local Court for an Access Order allowing him entry onto your land under the Access to Neighbouring Land Act 2000 (Part 2 Access Orders).
These orders exist to allow someone to enter your land to carry out work or make improvements.
It may be possible for Santa to argue that he is making improvements to your property, and should be allowed to enter to leave gifts under your tree.
He Sees You When You're Sleeping
Before letting himself in, Santa peers through your windows to make sure you are asleep.
But peeping or prying on another person in or near a building without reasonable excuse is a crime under Crimes Act 1900.
These days, Santa's habit of looking into children's windows could result in a maximum $220 fine or three months imprisonment.
What is considered peeping or prying will depend on the circumstances of each case.
If you feel uncomfortable with anyone looking through your windows, phone the police.
Conclusion
This festive season, along with perfecting your Christmas ham glaze, we hope that you have developed a taste for protecting your property rights. So the next time a portly stranger clad in red & white enters your home unbidden, you can tell him where he can fly to next.
Further Information
Local police assistance line: 131 444

For more information about common legal matters in NSW download:

The Law Handbook

.