5 min read
Taking services for granted is not a new development.
With missed specialist appointments costing taxpayers over $4 million per month in Queensland alone, many industries are suffering serious financial damage from clients and patients failing to keep or reschedule appointments. To mitigate a portion of this loss some businesses are now imposing cancellation fees.
But what happens if our ability to cancel an appointment is not our fault? Can we still be stung with a fee?
When A Business Can Impose A Cancellation Fee
Most of us have felt the unpleasant sting of an unexpected fee on our credit card.
Businesses may exercise discretion in charging you a cancellation fee, and the amount may vary from business to business. However, a fee may only be imposed in certain circumstances.
If we make an appointment with a business, we enter into a contract which includes terms and conditions.
Under Australian Consumer Law, businesses who charge cancellation fees are required to have a Cancellation Policy. The policy should include:
Terms & Conditions, usually provided on the business website;
The process required to cancel a booking. For example, you must provide reasonable notice to the business so that your free appointment slot can be filled by another client or patient;
Applicable fees that may be charged to you if you do not satisfy the conditions for cancelling your appointment.
If the business confirms appointments over the phone, or via email, they should remind you of the Cancellation Policy and ask you to agree to it. In all other cases, the Cancellation Policy should be clearly visible and easily understandable on the business premises or website.
The Office of Fair Trading states a business is within its rights to charge a cancellation or "no-show" fee for appointments, so long as this has been communicated to a new patient or customer before making the appointment.
Medical And Specialist Services
Doctors who work in private practices are conducting a business.
According to the Australian Medical Association, if you miss a medical appointment you may be charged a cancellation fee, so long as there is some notice in the surgery notifying patients that such a fee may be charged if you fail to attend an appointment.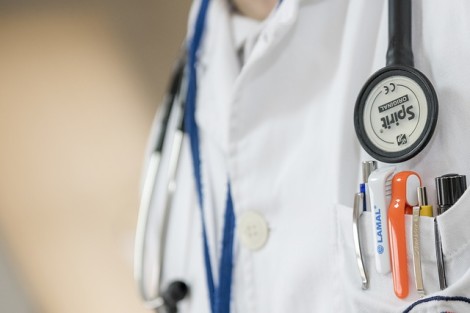 Some professional services, such as specialist dental practices, charge thousands of dollars per appointment. If you simply decide not to keep your appointment or forget to cancel it, you are costing that business a lot of money. Over time, or if several clients cancel at the last minute, that business can suffer a serious financial loss and can be deprived of the opportunity to recoup the loss by seeing other patients.
Where you fail to keep your appointment, and have not given adequate notice of your intention to cancel, it is reasonable that a business can charge you a cancellation fee.
Some circumstances where a business may charge you a 'no show' or cancellation fee include:
where your appointment clashed with another commitment (inconvenience)
where it was difficult for you to attend your appointment (difficulty); or
where you can no longer afford the cost of the appointment (expensive)
The fee charged must be reasonable and consistent with costs incurred by the business. If the fee you are charged is excessive, it may be regarded as an unfair contract term and unenforceable under Australian Consumer Law.
Dr Cynthia Lau, a General Practitioner from Vancouver, explains the similarities of some medical practice cancellation policies in Canada:
It's okay to charge a fee for late cancellations and 'no shows' if the policy is clearly defined to patients through an agreement new patients sign when they enter your practice. It's important to convey to patients that the policy is there to deter people from disrespecting the doctor's time and not taking their health appointments seriously. Would you bail on a dinner date at the very last minute and not bother calling your date? Probably not."
In Australia, doctor's usually take into account the reason you miss your appointment before you are billed.
When A Business Cannot Charge You A Cancellation Fee
There are situations where imposition of a cancellation fee may not be considered fair or reasonable. Businesses must comply with national unfair contract terms laws.
These laws protect consumers against contract terms that are unfair, for example:
because they make you liable for something that is outside your control;
charge your credit card without giving you notice or an opportunity to dispute the charge; or
make attempts to charge you the full cost of your appointment, irrespective of your reason for late cancellation
If there is a crisis (such as flood or bush fire) or other circumstances beyond your control which prevent you from cancelling your appointment with sufficient notice, this is known as 'frustration of the contract' since the contract can no longer be performed.
Dr Lau says:
At one clinic, where I worked for 5 years, doctors gave you one "free" 'no show' or late cancellation (less than 24 hours notice before cancellation). After that, you were charged $30 per violation. Exceptions were made, for example, for patients that were stuck in traffic due to car accident or had to deal with something unexpected (for example, the babysitter didn't show up, urgent issue at work) and actually bothered to call ahead to let us know that he/she was going to be very late or couldn't make it at all."
If you are not advised of the business' cancellation policy, and it is not clearly visible on their website, a cancellation fee may be considered an unauthorised transaction under the Australian Securities and Investments Commission's ePayments Code and you may dispute it. Failure to disclose these conditions could be considered unfair due to lack of transparency.
In Canada, Dr Lau says:
The 'no show' or late cancellation policy is clearly stated to patients when they join the practice and after their first "free" offense. Doctors just ask patients to respect their time. The doctors, in turn, respect their patients' time and give them the attention that they're due. For the most part, patients do not complain about this policy."
What Factors Influence Whether A Business Or Medical Practice Imposes Cancellation Fees?
Not all businesses or medical practices charge cancellation fees. The choice to do so is discretionary and, in many cases, influenced by a number of factors. For medical practices this can include: the physical location of the business; whether doctors are paid per patient or by the hour; the general health of patients as well as the demographics and socioeconomic status of the neighbourhood the business services.
Dr Lau explains:
At the current clinic where I work, we have about 25% 'no show' rate which is by far the highest that I've seen in my career. We are the only clinic in a small town of 900. Probably up to 60% of the population is on welfare and lives in some form of subsidized housing. There is a high rate of medication non-compliance and patients find it challenging to take ownership of their own health because of other life stressors such as financial difficulties, lack of employment or instability in their relationships. At least 30% of the town are seasonal workers, so from November to May every year they don't work and have income assistance. We can't charge a 'no show' fee because it will be hard for them to pay it. We can't refuse to see them if they consistently 'no show' because frankly, half the time, we are begging them to come into the clinic so that we can help them deal with their poorly controlled diabetes, high blood pressure, etc. Imposing a 'no show' or late cancellation fee would create an additional barrier to obtaining adequate health care."
Deposits
If you have paid a deposit and cancel your appointment without good reason (for example, if you change your mind), you will lose that deposit to the business. A fair deposit is usually considered no more than 10% of the total cost of the service provided unless other factors, such as the potential loss or inconvenience to that business, justify a higher sum.
Replacement Of Appointment
In some cases, it may be appropriate for the business to seek to replace your appointment time with someone else before charging you a cancellation fee. This will depend on the time available to fill your vacant slot, however, a reasonable effort should be made to do so.
Under Australian Consumer Law, where a business' Cancellation Policy Terms & Conditions provide that they may charge you a late fee, without seeking to replace your appointment, this can be considered an unfair contract term.
At the end of the day
Be considerate of others: businesses and specialists are providing you with a service that costs them time and money. So long as a cancellation policy is communicated to you prior to making your appointment, businesses are within their rights to charge you a cancellation fee. Ask about cancellation policies when making new appointments and understand your rights and responsibilities.
If you wish to avoid unexpected credit card charges, resolve to keep your commitments or, if you cannot attend a scheduled appointment, cancel it in good time.
Further Information
For more information, contact your local consumer protection agency:
Australian Capital Territory
New South Wales
Northern Territory
Queensland
South Australia
Tasmania
Victoria
Western Australia