4 min read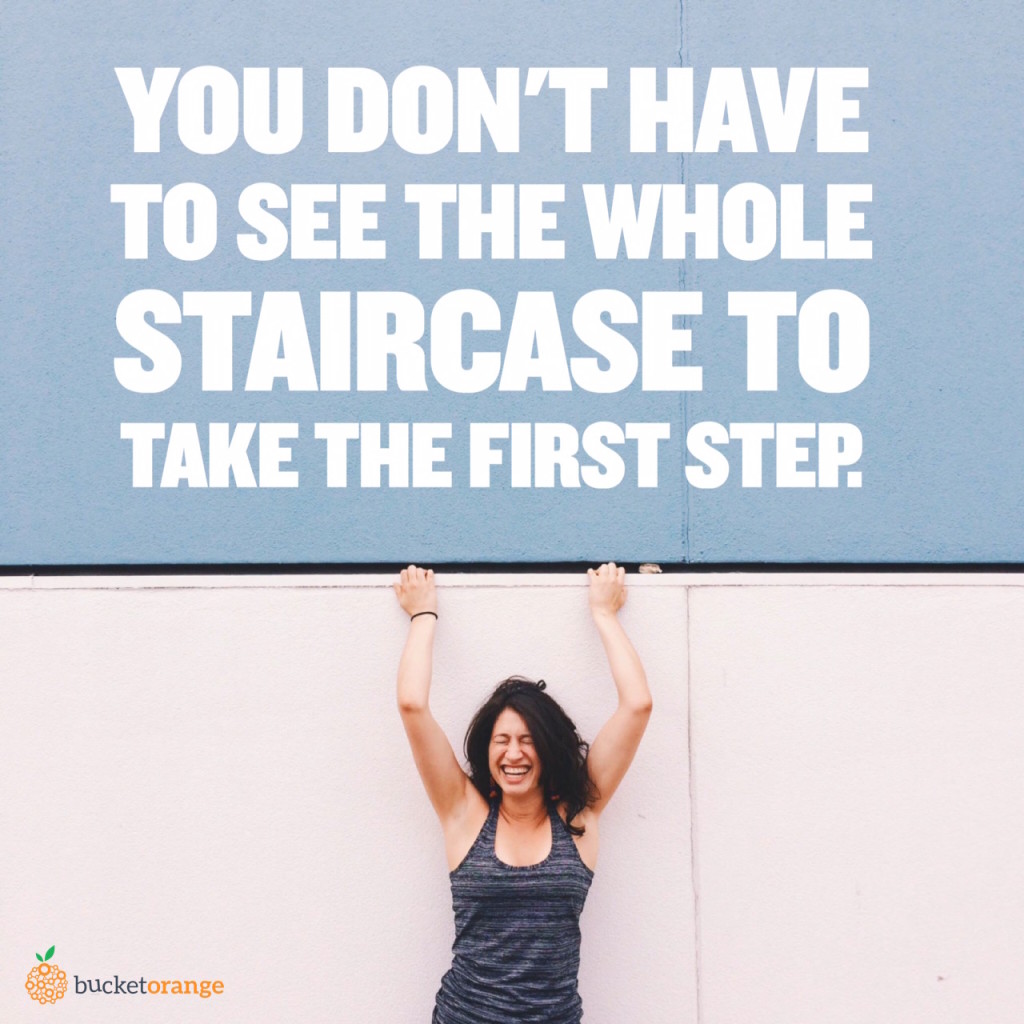 Change is a lot like a Rubik's Cube.
Challenging, frustrating and hard to predict.
Like that sly red puzzle piece that shifts the background of your professional game, change bides its time – only making its big move when your attention becomes too focused on solving one side to the puzzle. After all the progress you have made, this can send you reeling back to square one.
For the Australian legal industry, changes are happening everywhere. From the way the business of law is carried out to tech disruption, innovation and entrepreneurship, the traditional model for the practice of law is being re-written everyday.
Who Is Making Waves?
On Tuesday this week, General Assembly held an event in Sydney on Tech Disruption & Entrepreneurship in the legal industry, inviting an expert panel of industry thought leaders to participate and speak about these changes and their likely sources.
In the public sector, this is referred to as 'crystal-balling.'
Although multiple theories were raised about the source and direction of tech disruption, it is perhaps useful to think about 'who' is likely to drive these changes into the future, rather than 'where' they are coming from.
The answer lies in exploring a demographic that itches for innovation and independence – Gen Y.
By 2025, 75% of the workforce will comprise Gen Y workers. Some of the main things valued by this generation are to undertake work that is meaningful, that makes a difference and is flexible. Gen Y workers place a high value on independence, a work/life balance and to have options for career development. They want hard work to be rewarded in the form of professional recognition and promotion.
But Gen Y are also known as the entrepreneurial generation.
65% of participants in a study recently conducted by Bentley University said their ultimate career goal was to start their own business. With 12,000 law students graduating from law schools around the country each year, and only 60,000 employed solicitors nationwide, it stands to reason that young lawyers are likely to spearhead major changes in the industry by disrupting traditional business models, pushing for varied work conditions and forging alternative career pathways.
Evidence Of Innovation
There is already evidence of young lawyers innovating to close gaps in the market. Some are launching startups to solve industry problems while still in law school.
LawFunder, a crowd-funding platform launched by Sean Roche, aims to harness the power of crowd-funding legal causes to help solve access to justice issues. BeyondLaw, a legal job search website founded by ANU Alumni Anthony Lieu and Max Burke, aims to shed light on broader career opportunities for law students. Other services such as LawyerQuote, described as the legal WebJet, are cropping up to offer price comparisons for legal services.
Elsewhere, the desire to effect change and provide a better experience for users of legal services has seen the birth of NewLaw firms.
Marcus McCarthy, founder of Nexus Law Group, describes NewLaw firms as falling into six broad categories:
Dispersed law firms – Nexus Lawyers, Keypoint
Lawyer placement agencies – Orbit, Plexus, Bespoke, Advent Balance, Lexvoco, Vario
Virtual firms – Hive Legal, Nest Legal
Online document retailer firms – LawPath, LawCentral, LegalVision
Fixed-fee firms – Marque Lawyers, View Legal
Hybrids – combinations of the above. For example, General Standards, LawAdvisor.
Tech disruption is giving rise to new business models, new ways of offering legal services with an overall focus on creating value for users of legal services.
What Are The Future Implications For The Industry?
To maintain a competitive advantage, both BigLaw and SmallLaw firms will need to adapt to the ever-shifting 'law tech' landscape. In the coming years, the biggest threat to traditional bricks and mortar firms is likely to be an inability to adapt quickly enough and keep pace with industry changes – whether these changes come from the online space, technology or demand by consumers of legal services (for example, reduced or fixed cost fees).
The most successful firms will be capable of pushing the envelope and developing new ways of doing business that benefit both client and lawyer. They will be able to respond to changes demanded by Gen Y and, in doing so, attract fresh and talented lawyers.
The most forward-thinking firms will embrace:
technology as a tool to create greater value for clients
content marketing to generate new leads and potential clients
social media
other emerging forms of digital marketing
Is Content Marketing Relevant For Law Firms?
After going through a recent rebrand, Dechert LLP, a law firm based in the United States, learned several powerful lessons.
In the process of rebranding, it found that one of the best ways to raise a firm's profile is via thought leadership rather than channeling its entire budget into advertising – a common and increasingly ineffective strategy utilised by most firms in Australia. In fact, other studies have found that you are more likely to survive a plane crash than click on a banner advertisement online.
In the United States:
Only 25% of firms have a content marketing strategy
47% currently have no strategy but plan to put one in place in the next 12 months
28% have no strategy and no future plans to put one in place
This is why content marketing is so important.
Content marketing gives your firm a pulse.
It breeds goodwill with potential clients and creates an informed client base.
The focus is on how firms can be a resource for their clients. Many Australian firms are beginning to see the value in content marketing by running niche blogs on their websites which offer useful tips and industry insights. Others provide commentary on recent decisions handed down by the Courts and the likely implications.
If your law firm can:
establish itself as a thought leader;
become a trusted resource; and
create an emotional connection between itself and a potential client
that person will be more likely to convert into a loyal and ongoing client.
NewLaw Models, Content Marketing & BucketOrange Magazine
The potential for tech disruption and NewLaw models to create waves in the legal industry is not isolated to firms finding new ways of adapting to the shifting landscape.
By using innovation and technology as a tool to reach out and connect with new audiences, there is also great potential to do good and, in the process, to lift the profile of the legal industry among everyday Australians.
This is where BucketOrange comes in – as an online publication, it operates at the biting point between the law and technology, harnessing the power of the digital space both to connect with and help young Australians avoid preventable pitfalls in life.
By educating, informing and inspiring the community about the law in ways that are important to their everyday lives, and connecting users to legal services where necessary, BucketOrange aims to make the law less scary and more accessible to the community as well as to contribute to the development of preventative law.
BucketOrange is not only a way for everyday Australians to find relevant, interesting and useful legal analysis. It is also an effective medium for lawyers to:
build a strong personal profile as industry thought leaders
inform, entertain and inspire
engage in work that has a social impact
show the community a human side to the law
reach out to a potential new client base in a meaningful new way.
Conclusion
The future of the legal industry in Australia will depend on which lawyers are best able to reach out and form an emotional connection with clients and other industry players. There is infinite potential for innovation and for those changes to flow on to users of legal services in the form of education, improved access to justice and reduced legal fees.
While increased take-up of technology has the potential to improve communication between clients, it also has the capacity to open a dialogue between law firms that facilitates collaboration, rather than competition, for business.
The real winner, out of all of these changes, will be future users of legal services.
What factors do you think are behind recent developments in the legal industry? To get in touch about writing for BucketOrange Magazine, send us an email – we'd love to hear from you.